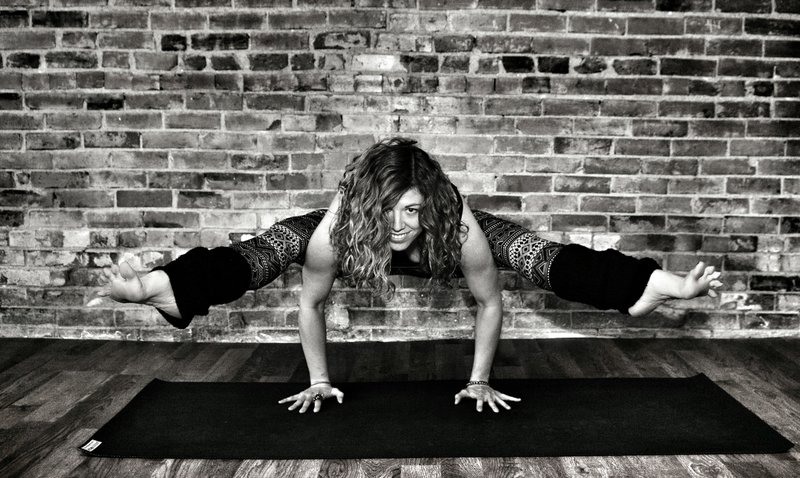 Kimberly Doyle has been practicing yoga for the past 9 years. She began yoga to heal her body, but quickly discovered that yoga touches many other aspects of wellness, including social, mental, emotional and spiritual wellness. Yoga has helped Kim to find balance, symbolically and physically, allowing her to enjoy this past summer's undefeated first season of downhill mountain bike racing.
This holistic wellness transformation inspired her to share this gift of yoga with others. She traveled across the world to learn from traditional yogis in the Himalayas. There she learned authentic yoga postures, sacred breath work, and ancient meditation techniques. She is a certified yoga instructor with Yoga Alliance International, is a professional Ski-Bike Instructor, and took the Wellness Coach Certification Program at The Mayo Clinic.
Her classes are designed to inspire each student to cultivate feelings of self- love, gratitude, support, balance, and unity. She does this by integrating intention, breath, affirmations, yoga postures, creative visualizations, stress release, and deep relaxation.
She teaches yoga and cycle classes at TruFit Downtown, Better Bodies, and Mudra Yoga Studio. Click here to view her weekly schedule and see open appointment times. Kim also offers community outreach programs such as donation based yoga classes, wellness parties for children, teens, and adults, as well as various bodywork practices and private yoga instruction.
Please visit her online store for more information.
Call or email to book a session.
970-275-1691
Kim@lifeinperfectbalance.com